Brand + Communication Strategy • Brand Refresh • Content Distribution
On-air Broadcast Design
• 
UI and UX Design 
• Social Media
Outreach • Fundraising • Educational Programs
Events • Advertising • Promotional Materials • Awards and Special Projects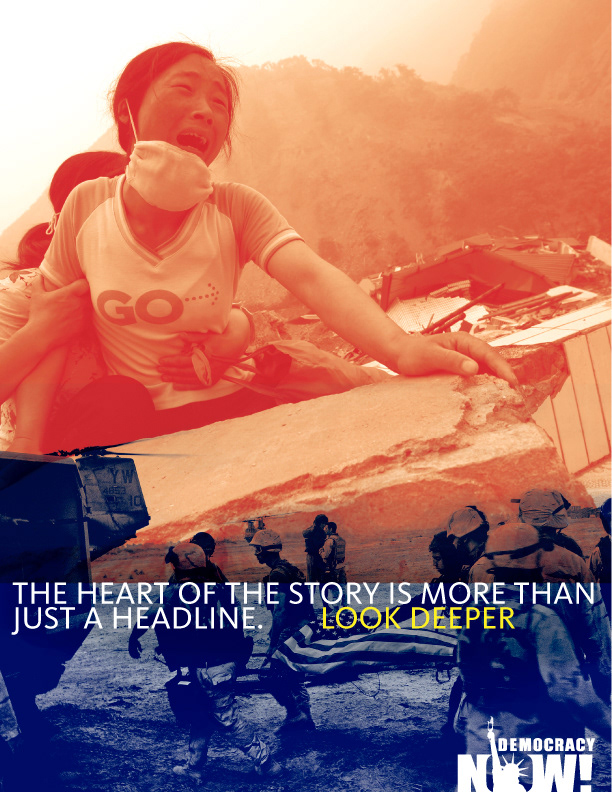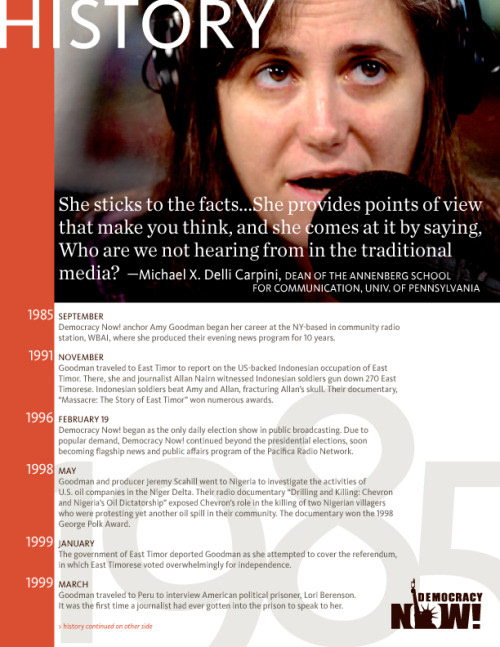 Democracy Now! is a daily news hour broadcast on public TV and radio stations including PBS and NPR affiliates, 
community 
and college radio stations, public access, satellite and Internet channels around the world. 
Since the very first broadcast in 1996, Democracy Now! has refused to take advertising and government or corporate funding, because nothing is more important and vital to a healthy democracy than editorial independence. 
Democracy Now! is a non-profit news organization funded entirely through contributions from listeners, viewers, and foundations.
Redesign of the web experience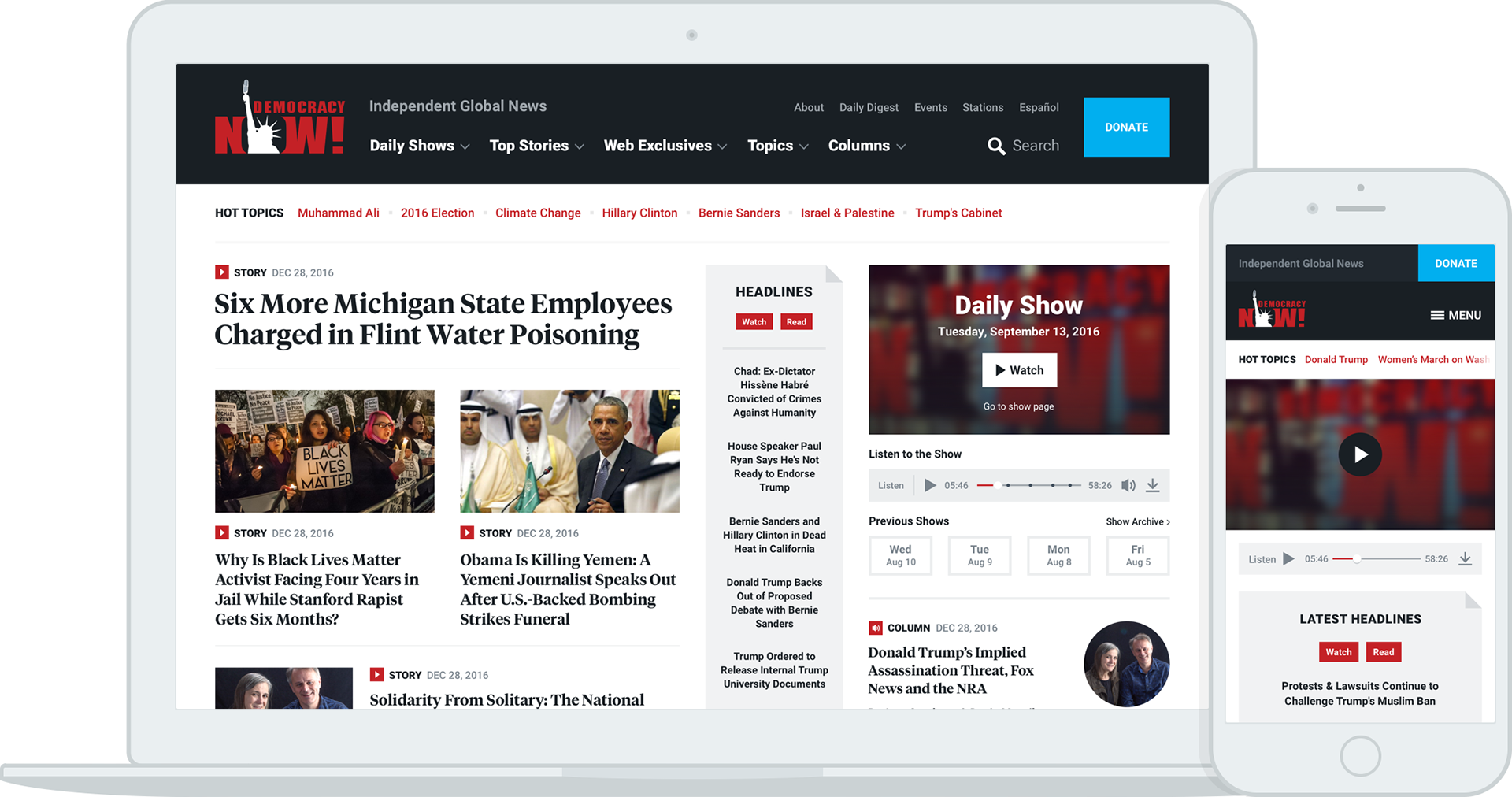 The challenge was to refine and execute a UX strategy that emphasized usability, readability, integrity and journalism credibility in presenting the live daily broadcast and access to 25 years of archived audio and video content. 
Because Democracy Now! has limited editorial resources it was important to streamline the editorial workflow as much as possible and establish a content hierarchy, then create a set of responsive content and display patterns that maximized layout flexibility and minimized the effort involved in curating content.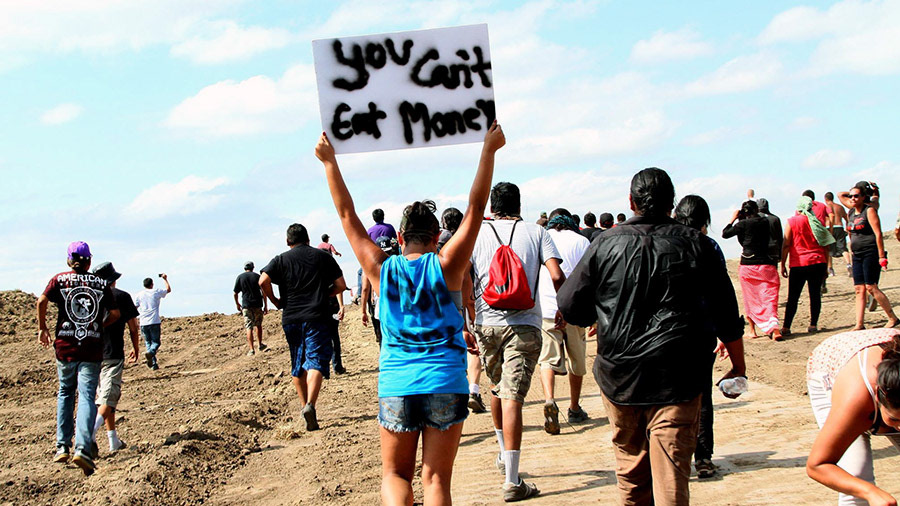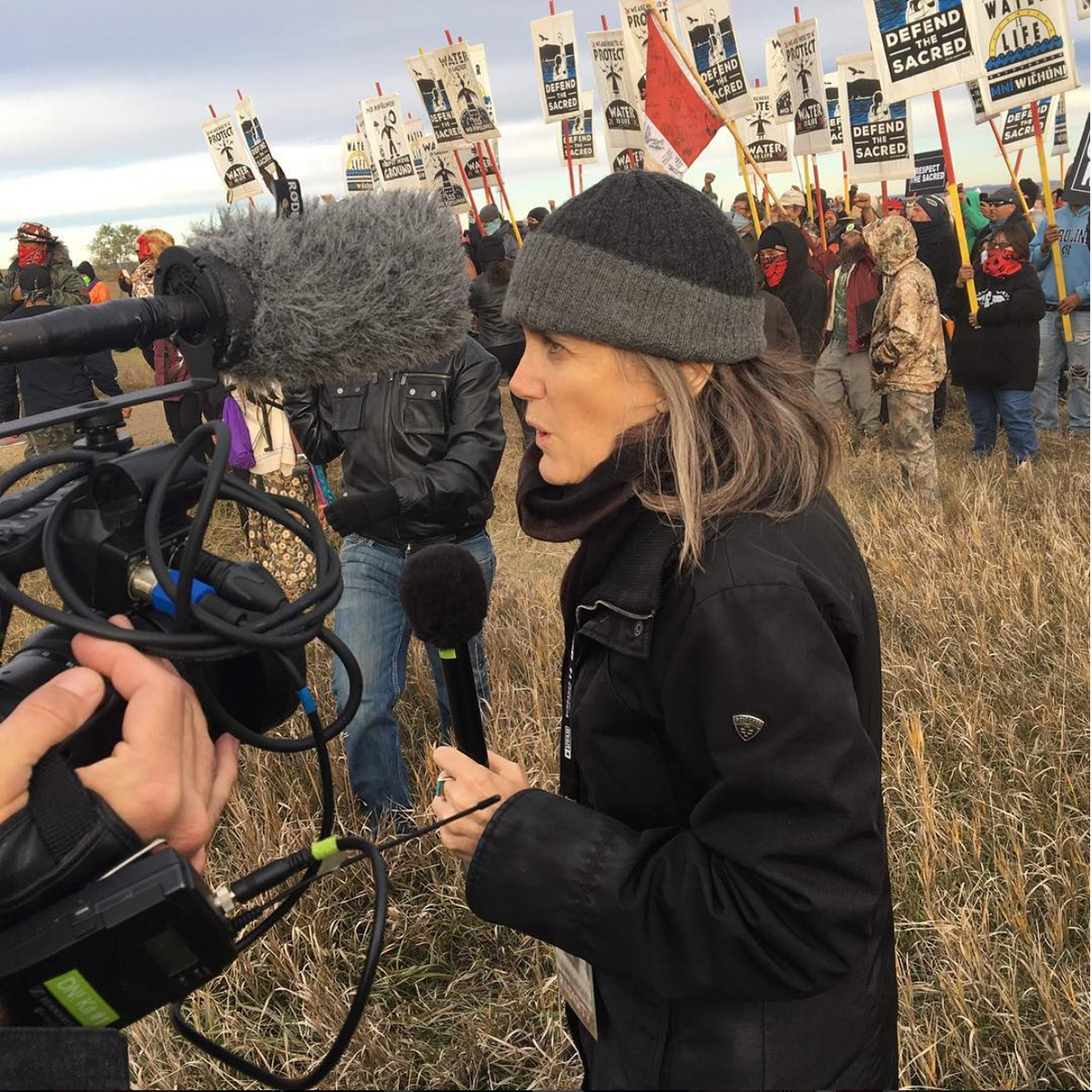 Standoff at Standing Rock: Democracy Now! Exclusive Reports from the Dakota Access Pipeline.
On September 3rd 2016, Democracy Now! released an exclusive report from Standing Rock, where the Dakota Access pipeline security company attacked Native Americans with dogs and pepper spray. The coverage went viral, attracting more than 13.8 million views on Facebook and nearly 1 million views on YouTube. The footage was picked up and rebroadcast by scores of media outlets including CBS, CNN, the Huffington Post, NPR.org, MSNBC, Rolling Stone, Vogue and others, as well as Native news outlets around the world.
The exclusive reporting from Standing Rock was awarded the United Nations Correspondents Association 2016 Prince Albert II of Monaco Foundation Global Prize Gold Medal, and the Sigma Delta Chi Awards for Television Breaking News Coverage by the Society for Professional Journalists.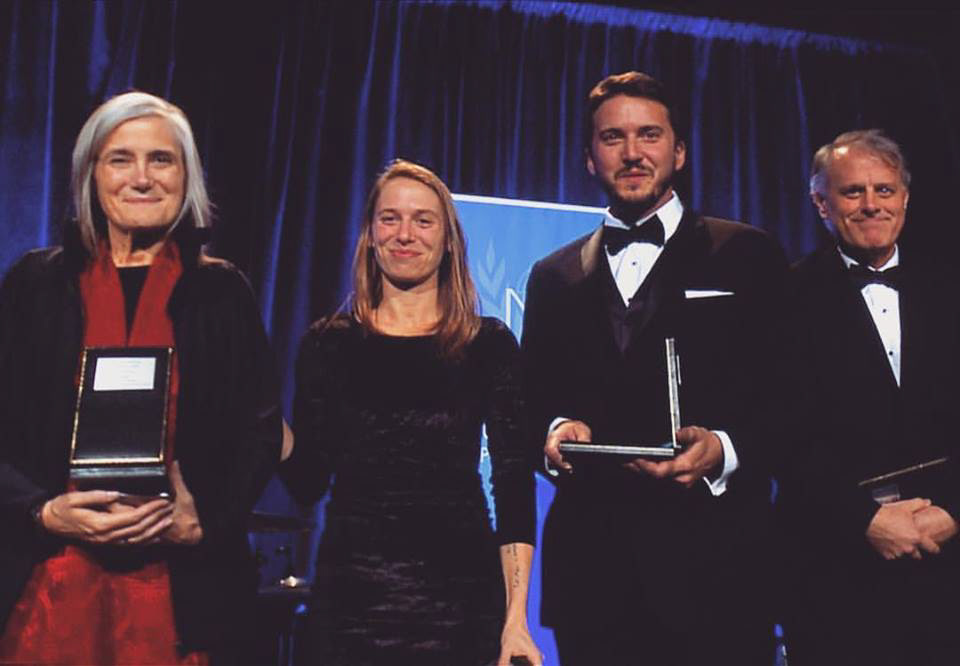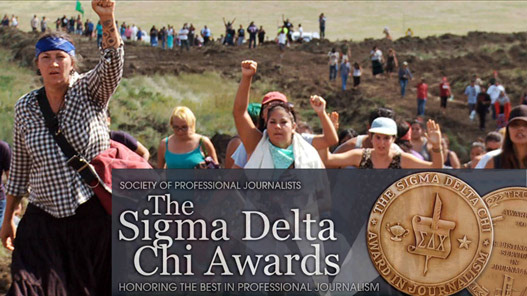 Democracy Now! Reports from United Nations Conference of the Parties (COP)
Democracy Now! gives a voice to leaders and representatives of the United Nation's yearly climate change conferences and to developing nations who are committed to the UNFCCC—many who are accusing the U.S. and other wealthy nations of not sufficiently pledging to cut greenhouse emissions.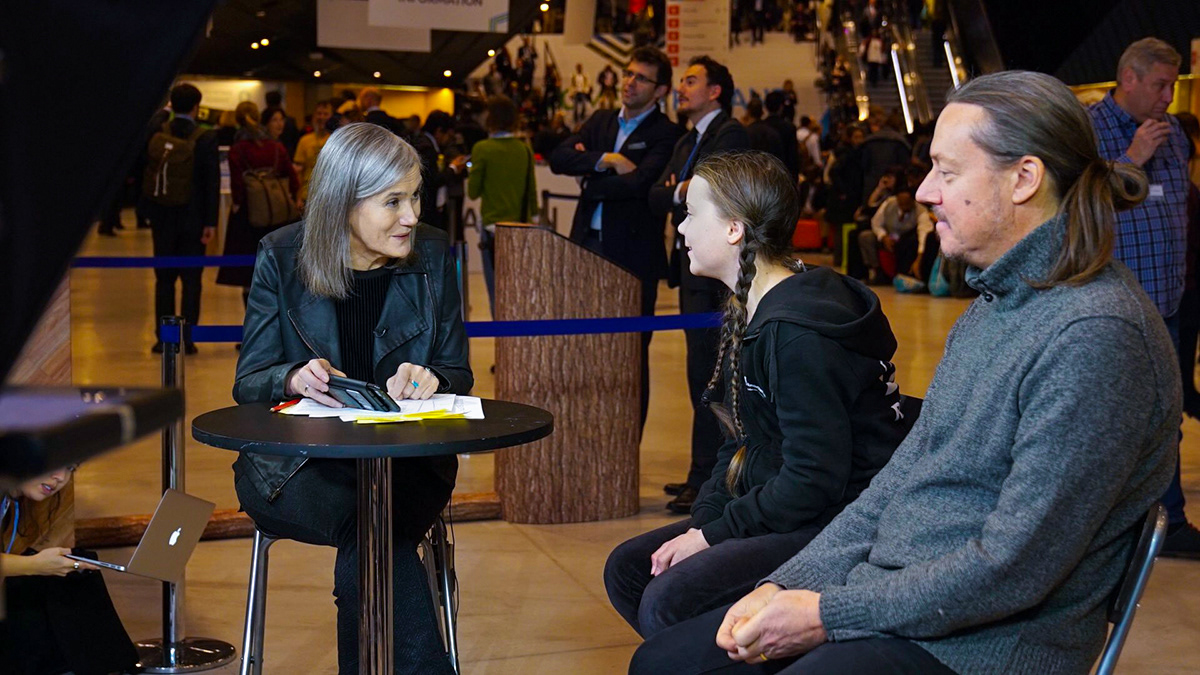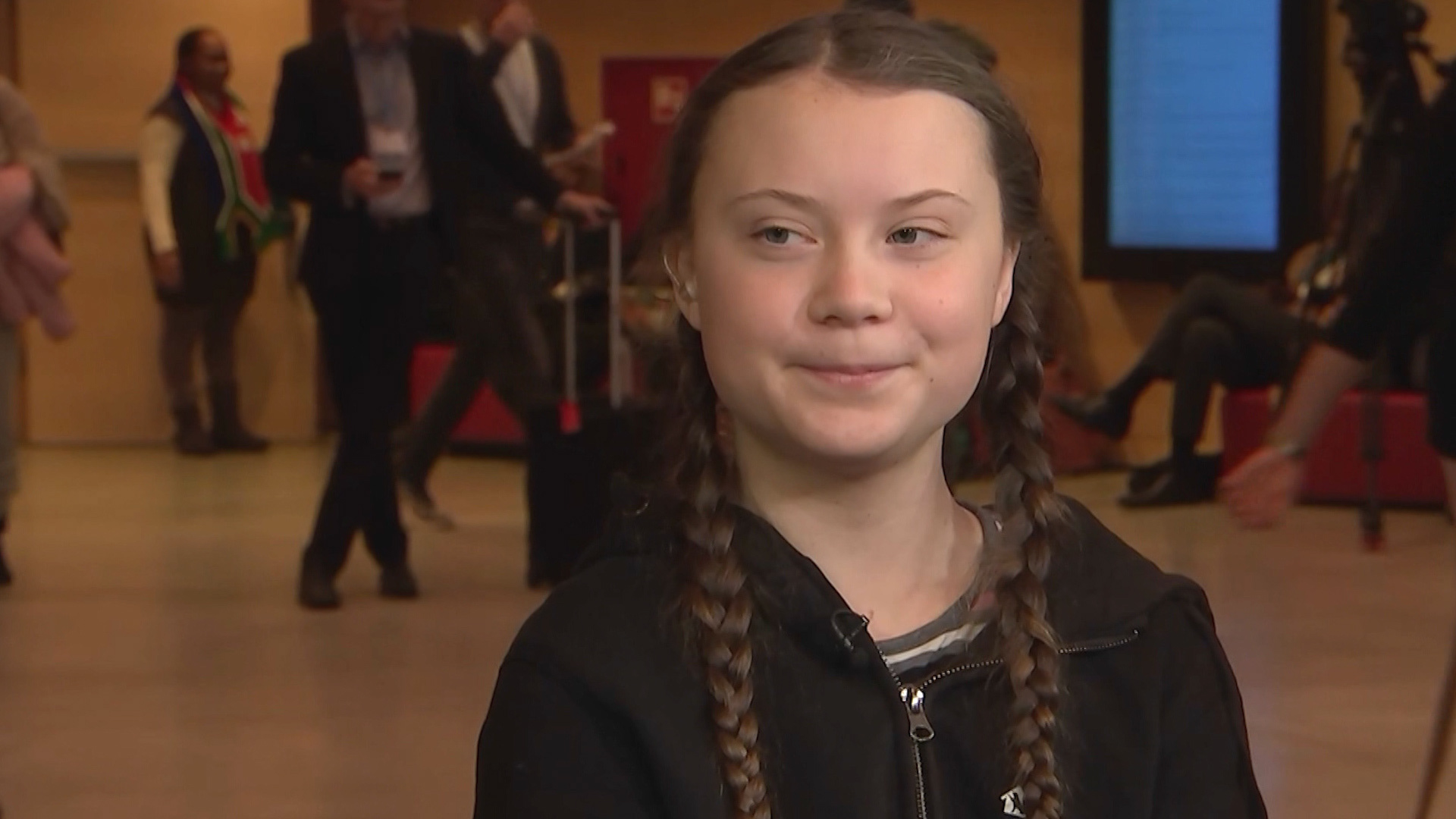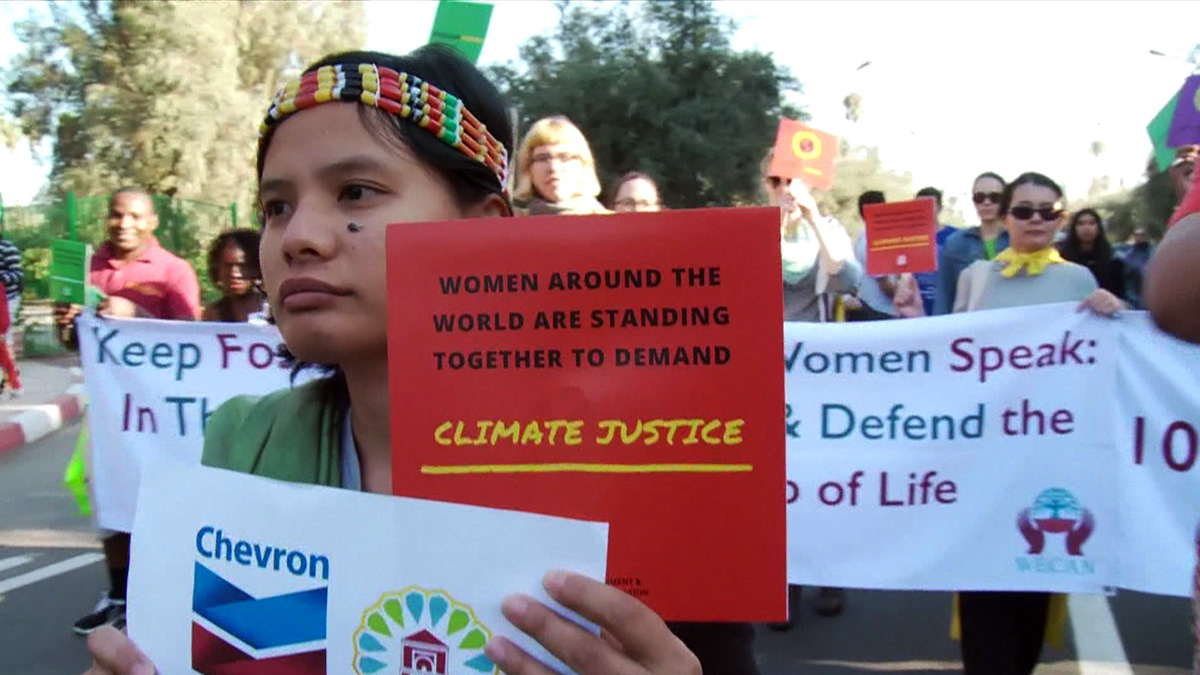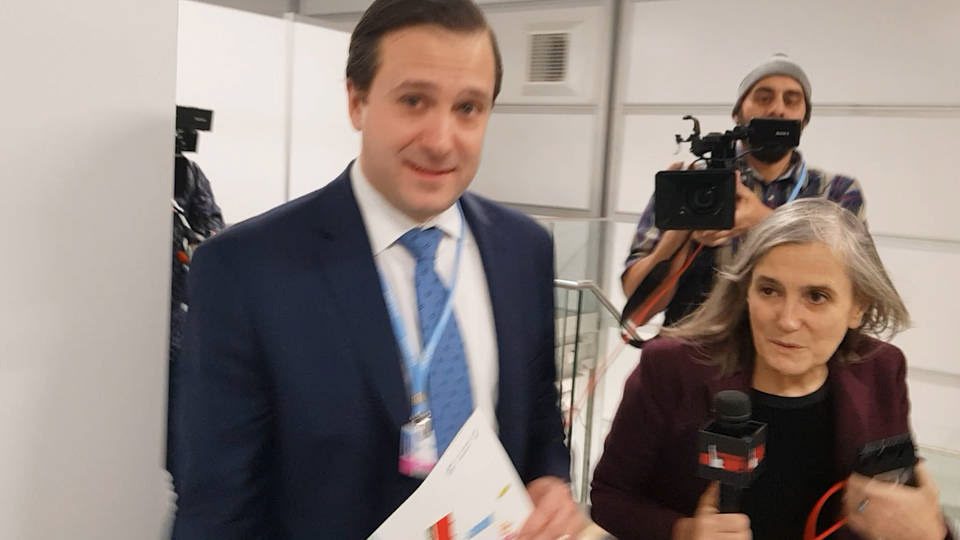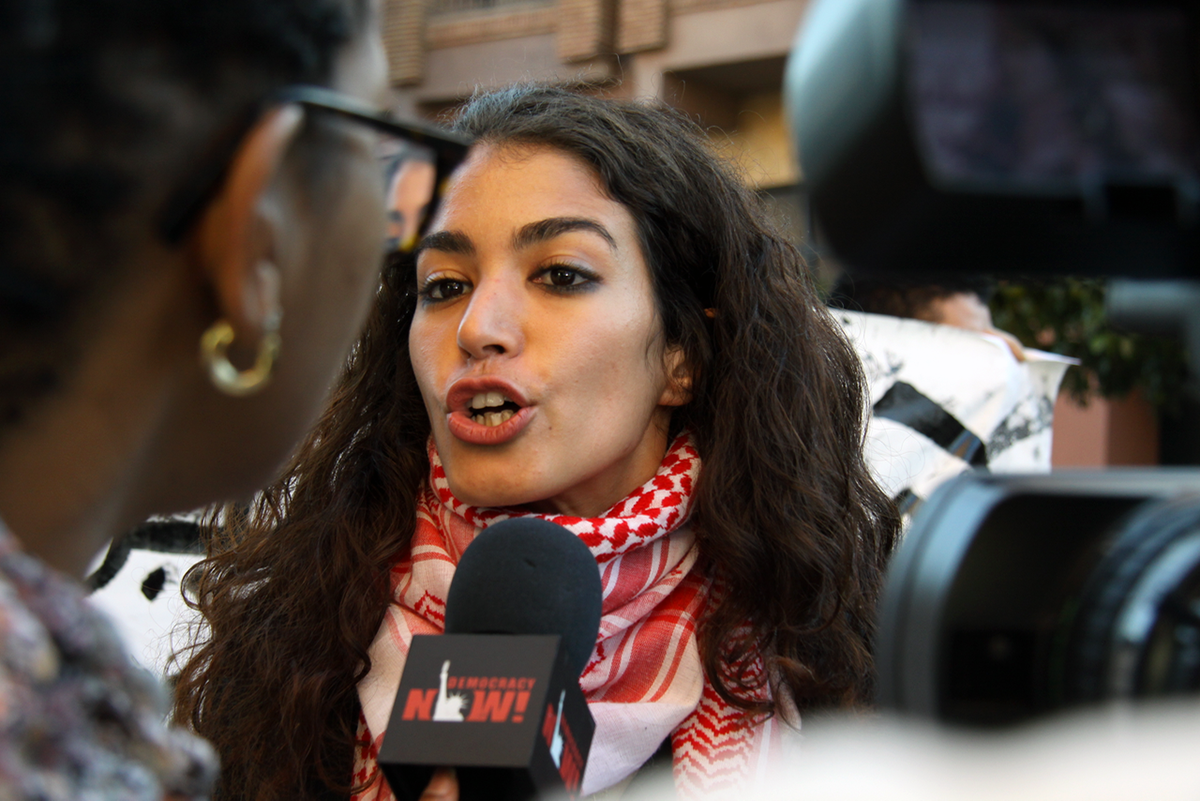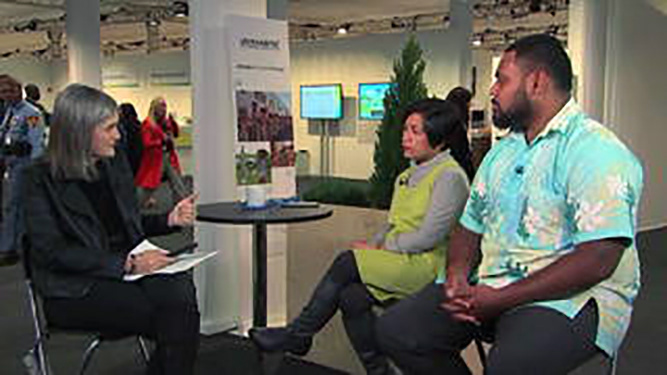 Democracy Now!'s reporting packages on climate has been awarded The Prince Albert II of Monaco Foundation/UNCA Global Prize Silver Medal by the United Nations Correspondents Association.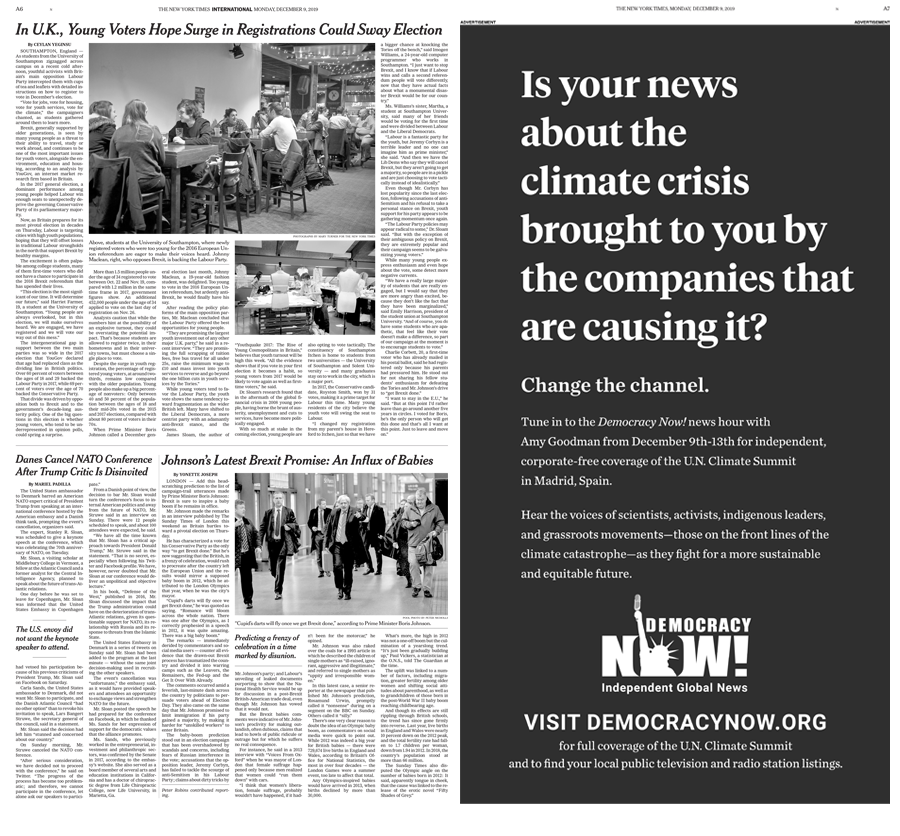 Contact us for more detailed 
information,
or
 come 
back 
later 
for this case study.